Wednesday October 5, 2022
Washington News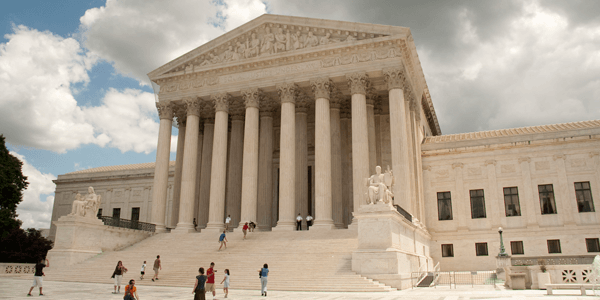 Talking With an IRS Computer
The IRS announced this week it is continuing to develop web "bots" and using new computer tools to help alleviate the shortage of staff to answer taxpayer phone calls.
Darren Guillot, the Commissioner for Collections, IRS Small Business/Self-Employed Division spoke at a conference on October 21, 2021. Guillot stated that the IRS is now on track to process 1.5 million online installment agreements this year. He noted, "I can recall when we were hopeful to break 200,000 or 300,000 agreements in a year." Online installment agreements enable taxpayers to apply for tax payment plans.
During the past year, the IRS has been able to answer only 2 out of 10 calls by taxpayers. The IRS information technology (IT) staff is developing web bots and using artificial intelligence (AI) to improve taxpayer service. With the web bots, Guillot states the rate is now up to 3.8 taxpayer calls answered out of 10.
Artificial intelligence "basically supplements what humans can do, with greater judgment, speed, and accuracy because it is a machine and learns over time how to react," said Guillot.
The IRS emphasizes that taxpayers who have complicated issues and need to speak with human representatives still have that opportunity. "People who really desperately need to talk to a human being, to determine their hardship, to get a levy released -- they can get through," assured Guillot.
The IRS plans to have authenticated web bots operational by April 2022. By that time, it should be deploying natural language voice bots that will help taxpayers go through the automated process to set up a streamlined payment plan.
In addition, by March 2022 there will be additional unauthenticated IRS voice bots that will be available to answer taxpayers' frequently asked questions (FAQs) and individual phone calls. Guillot emphasized that these web bots will not have access to taxpayer accounts and will not be able to respond to complex tax issues.
The IRS continues to have human staff that monitor the compliance of taxpayer installment payment plans and ensure that appropriate protections are maintained. However, the growth of artificial intelligence bots will continue to reduce processing time and increase the ability of the IRS to answer taxpayer questions in a timely manner.
Editor's Note:
Smartphone virtual assistants are now used by most Americans on a regular basis. Web bots for many types of customer service also continue to improve. Many airlines, hotels and those in the hospitality industry use web bots to assist in making or changing reservations. The IRS is now joining the smartphone, airline and hotel industry in attempting to move more taxpayers to computer support.
IRS Guidelines for Tax Exempt LLCs
In
Notice 2021-56; 2021-45 I.R.B. 1
, the IRS published new standards for nonprofit organizations structured as limited liability companies (LLCs).
The IRS notes that Sec. 501(c)(3) requires a nonprofit to be operated exclusively for charitable or exempt purposes. Regulation 1.501(c)(3)-1(b)(1) indicates that operating exclusively for exempt purposes requires a number of specific provisions in the organizational documents. These could include a trust instrument, a corporate charter, articles of association, or the operating agreement for the entity. The entity must have assets dedicated to an exempt purpose and must be validly constituted under the state law that governs the type of business entity.
Regulation 301.7701-2(a) indicates that an LLC may be treated as a disregarded entity. For an LLC to be exempt, all of the members must be Sec. 501(c)(3) organizations, governmental units or wholly-owned instrumentalities of a political entity.
The Notice creates guidelines that permit an LLC to submit IRS Form 1023, Application for Recognition of Exemption Under Section 501(c)(3) of the Internal Revenue Code. The exemption for an LLC may be approved if specific requirements are met.
The LLC's articles of organization and operating agreement must both include provisions requiring all members to be Sec. 501(c)(3) entities or governmental units or the wholly-owned entities of a government. There must be a specific charitable purpose and the articles must include provisions irrevocably directing the assets to qualified exempt organizations in the event of a charitable dissolution. Reg. 1.501(c)(3)-1(b).
If the LLC is a private foundation, the articles of organization and operating agreement must explicitly require compliance with the Sec. 508(e)(1) provisions for a private foundation. Finally, if one of the LLC members no longer qualifies for Sec. 501(c)(3) status, there must be a contingency plan to ensure continued exemption qualification.
Retroactive Conservation Easement Deduction Date Deemed Acceptable
The House Ways and Means Committee included the Charitable Conservation Easement Program Integrity Act (CCEPIA) in a proposed $3.5 trillion budget bill on September 15. CCEPIA denies a Sec. 170 charitable deduction to the extent that the amount is over 2½ times the taxpayer's basis for partners of syndicated partnerships who create conservation easements. The House Budget Committee report stated the rule limiting deductions "is effective for contributions made after December 23, 2016."
Critics of the provision have stated that the retroactive nature of the charitable deduction limit is highly unfair. The legislation would greatly limit deductions for many of the syndicated partnerships that created conservation easements since 2016.
Senator Chuck Grassley (R-IA) is a strong supporter of CCEPIA. The bill was introduced by Grassley and Sen. Ron Wyden (D-OR) following a 2019 investigation of syndicated partnerships. The 2019 report stated, "The syndicated conservation easement transactions examined in this report appear to be nothing more than retail tax shelters that let taxpayers buy tax deductions at the end of any given year, depending on how much income those taxpayers would like to shelter from the IRS with no economic risk."
On October 19, 2021, Grassley stated, "The reason it is retroactive is because the legislation wants to make clear what the IRS says is already illegal." Grassley is referring to IRS Notice 2017-10, which was published on December 23, 2016.
The 2019 report has been criticized by Robert Ramsay of the Partnership for Conservation. This trade group has opposed IRS enforcement against syndicated easements and the provisions of the CCEPIA.
Ramsay stated, "[I]t comes as no surprise that the report reached this predetermined conclusion. What is notable is the report again highlights the central issue is valuation, which can and should be addressed with safeguards and guidance that do not rely on a punitive and retroactive change to the law."
Andrew Bowman is a representative of the Land Trust Alliance and supports the new law. Bowman stated, "A solution is ready for Congress to pass." He indicated that the land Trust Alliance will continue to support inclusion of CCEPIA in the proposed legislation.
In a letter to the four main taxwriters in Congress, attorney Timothy Lindstrom, who authored "A Tax Guide to Conservation Easements," urged a change to an important provision in the proposed conservation easement legislation. The proposed legislation included a provision that allowed an organization to correct a defective deed upon notice from the IRS.
Lindstrom explained that there are thousands of deeds that used what was believed at the time to be appropriate language for the extinguishment provision. Tax Courts have agreed with the IRS that extinguishment provisions permitting adjustment of the proceeds for later improvements are not permissible and violate the "protected in perpetuity" requirement. Lindstrom suggests the ability to correct unintentional errors "should be limited to donations made prior to the enactment of the Act" to avoid future abuse.
Editor's Note:
Many commentators have observed that the ability to correct defective deeds will greatly limit IRS enforcement options. Currently, the IRS has been successful in denying many charitable deductions by syndicated partnerships because of the improper deed language. The IRS recognizes that it would be much more difficult to reduce deductions if the issue is purely valuation as determined by the Tax Court. However, there is a need for some provision to protect landowners who used the improper language in prior deeds.
Applicable Federal Rate of 1.4% for November -- Rev. Rul. 2021-21; 2021-44 IRB 1 (15 Oct 2021)
The IRS has announced the Applicable Federal Rate (AFR) for November of 2021. The AFR under Section 7520 for the month of November is 1.4%. The rates for October of 1.0% or September of 1.0% also may be used. The highest AFR is beneficial for charitable deductions of remainder interests. The lowest AFR is best for lead trusts and life estate reserved agreements. With a gift annuity, if the annuitant desires greater tax-free payments the lowest AFR is preferable. During 2021, pooled income funds in existence less than three tax years must use a 2.2% deemed rate of return.
Published October 22, 2021
Previous Articles
Largest Social Security Increase in Four Decades
IRS Free File Available Through October 15
IRS Promises Better Customer Service
Expanded Tax Benefits For 2021 Gifts