Wednesday October 5, 2022
Washington News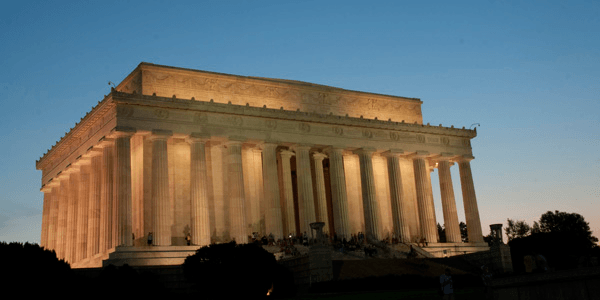 IRS Free File Available Through October 15
The IRS has announced its Free File program is available for individuals who have extended their tax filing date until October 15, 2021. Many individuals have not received their full Economic Impact Payment and should use Free File to receive a 2020 Recovery Rebate Credit.
Free File is a partnership between the IRS and multiple software providers. The software companies have agreed to provide free federal income tax software for individuals with income at or below $72,000.
To use Free File, you will need to go to
IRS.gov
and access the Free File page. You will need documentation of your income such as an IRS Form W-2 or Form 1099. You will need to indicate your current filing status, show any adjustments to your income and list the names and Social Security Numbers of qualified dependents.
The IRS emphasizes that the information you provide will be secure. The Free File companies have an agreement with the IRS that your tax return information will only be used for preparation of your return, unless you consent to other services. The service is free and there are no costs, with the potential exception of fees to prepare a state tax return.
On the IRS Free File page, you may view all of the available Free File options or use the Free File Online Lookup Tool. You will need to provide your filing status, age, income, state of residence and other data to find your best Free File options.
Filing Status — You may file as a married couple, head of household or single person.
Age — Enter your age. Seniors qualify for a larger standard deduction.
Adjusted Gross Income — This is the longest form in the Free File Lookup Tool. You will need to enter your estimated wages or salary, self-employment income, unemployment insurance and other types of income. You will also estimate your adjustments to income. These may include traditional IRA contributions, Health Savings Account deductions or other qualified amounts.
Earned Income Tax Credit — Some individuals may qualify for a credit if they have moderate income or one or more dependents. The EITC data is used to estimate your probable credit amount.
State — Enter your state of permanent residence. Some providers will complete a state tax return at no cost or limited cost.
Military Pay — If you are on active duty, part of your military pay and benefits may not be taxable.
Results — After you have entered the information on the Online Lookup Tool, you can view two to five recommended companies. There is a brief description for each company. After you review the different summaries, click to view an offer. If you decide to move forward with that company, you will be able to complete your federal tax return without cost.
The Free File Online Tool is a convenient way to find a tax software provider that may be best for your particular situation.
Bipartisan Debate on Build Back Better Act
On October 6, 2021, the Joint Economic Committee (JEC), a bipartisan group of Senators and Representatives, held a hearing with the title, "Building Back Better: Raising Revenue to Invest in Shared Prosperity."
The hearing started with opening statements by Chairman Don Beyer (D-VA) and Sen. Mike Lee (R-UT).
Chairman Beyer supported the Build Back Better bill. He stated, "The Biden Administration's Build Back Better (BBB) plan will cut taxes for working families, help small businesses, and invest in America's long-term economic prosperity, while asking the wealthy and big corporations to pay their fair share."
The BBB plan has a goal of leveling the playing field for businesses. Under the plan, small businesses that are C corporations will have a reduced tax rate of 18% for income under $400,000. Beyer notes that the corporate tax rate will go up, but American businesses will compete based on producing the best products.
A new family paid leave program is expected to help retain workers. There is a Work Opportunity Tax Credit to help businesses with up to $5,000 for hiring qualified workers.
A section of the bill improves IRS enforcement. This is expected to raise substantial revenue without any change in tax rates. Representative Beyer believes this will help businesses by leveling the playing field and ensuring that all pay a fair share.
There would be an expanded Child Tax Credit and Child and Dependent Care Tax Credit. These will help households pay expenses for children. Finally, Beyer notes the BBB Act will assist families through helping to pay for both childcare and family leave. In his view, this will encourage parents to participate in the job market.
Senator Mike Lee offered the second opening statement. He expressed concern about the magnitude of the tax increase. Lee noted, "They have proposed a $3.5 trillion tax-and-spend blowout, one that would increase American's taxes by over $2 trillion. It would be the largest tax increase in my lifetime and would substantially expand the federal government's footprint into our homes, into our businesses and across our economy."
Lee noted the economy is still recovering from the pandemic. American families are paying higher amounts for groceries, housing and gasoline. Inflation is currently rising at the fastest pace in three decades.
Lee continued that the bill would actually raise taxes on families. The nonpartisan Joint Committee on Taxation stated the plan would hike taxes on low- and middle-income families making less than $400,000 a year.
The increase in the corporate tax rate from 21% to 26.5% would cause the U.S. to have a higher rate for businesses than currently exists in Canada, Mexico, Japan, the United Kingdom, Germany, France and China. Much of the burden of the increased corporate tax would be reflected in the pay of workers. Companies would likely reduce the wages and salaries of low- and middle-income workers in order to offset the burden of the corporate tax increase.
According to Sen. Lee, the result of the BBB Act would be reduced innovation, lower wages and fewer jobs. Lee concluded, "Congress should keep taxes low and predictable by making the reforms in the Tax Cuts and Jobs Act permanent and restrain runaway spending by setting clear and enforceable rules for fiscal discipline."
Editor's Note:
Your editor does not take a specific position on this debate and the many provisions within the Build Back Better Act. This information is offered as a service to our readers because the debate in Washington will have an impact on the future of all Americans.
Bipartisan Conservation Act May Impact Charitable Deductions
On September 13, the House Ways and Means Committee released a summary of the tax provisions from the Build Back Better bill. One of the included tax provisions is the Charitable Conservation Easement Program Integrity Act (CCEPIA).
CCEPIA would deny a charitable deduction for a conservation easement if it exceeds 2½ times the taxpayer's basis. However, there would be exceptions if the taxpayer holds the interest for three years or the donation is by a family partnership. The deduction disallowances are intended to discourage syndicated partnerships from taking inflated deductions for conservation easements. If a syndicated partnership easement deduction is disallowed, there would also be a gross valuation misstatement and an increase in the penalty from 20% to 40% of the tax underpayment.
The Ways and Means provision includes an additional exception for many taxpayers. If the IRS denies a conservation easement charitable deduction, most taxpayers would be permitted to correct defective easement grants within 90 days. The exception would not apply to syndicated partnerships.
Both supporters and opponents of the conservation deduction provision commented on the inclusion of CCEPIA in the BBB Act. Lori Faeth of the Land Trust Alliance stated, "We do not have any indication that the legislation would be removed from the reconciliation bill."
The Partnership for Conservation opposes the Ways and Means provision. It criticized the December 23, 2016 retroactive date of the measure. This is the date when Notice 2017-10, 2017-4 IRB 544 was released and designated a syndicated conservation easement as a listed transaction.
Robert Ramsey, president of the Partnership for Conservation, stated, "Members of Congress must recognize the profound injustice and dangerous precedent that would be imposed by setting punitive retroactive tax policy and strip this misguided proposal from any final legislative package."
The Land Trust Alliance indicates that the retroactivity complaint should not stand. The syndicated conservation easement organizations were warned in Notice 2017-10 that the IRS would be scrutinizing these deductions.
Editor's Note:
There are a number of conservation organizations that believe CCEPIA will protect future conservation easement deductions by limiting the large deductions previously taken by syndicated partnerships. The debate will continue whether to include this provision in the Build Back Better Act.
Applicable Federal Rate of 1.0% for October — Rev. Rul. 2021-18; 2021-40 IRB 1 (15 Sep 2021)
The IRS has announced the Applicable Federal Rate (AFR) for October of 2021. The AFR under Section 7520 for the month of October is 1.0%. The rates for September of 1.0% or August of 1.2% also may be used. The highest AFR is beneficial for charitable deductions of remainder interests. The lowest AFR is best for lead trusts and life estate reserved agreements. With a gift annuity, if the annuitant desires greater tax-free payments the lowest AFR is preferable. During 2021, pooled income funds in existence less than three tax years must use a 2.2% deemed rate of return.
Published October 8, 2021
Previous Articles
IRS Promises Better Customer Service
Expanded Tax Benefits For 2021 Gifts