Wednesday October 5, 2022
Washington News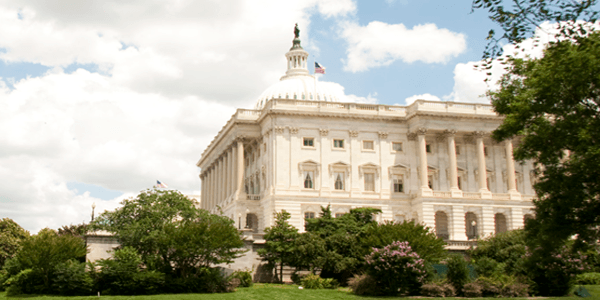 IRS Promises Better Customer Service
At a Washington conference on September 24, IRS Wage and Investment Division Commissioner Kenneth Corbin indicated that the IRS plans to hire 1,000 new phone staff. The new staff will serve as additional phone representatives. Corbin also indicated that he hopes to increase the customer service staff by 40%. Corbin currently supervises over 14,000 IRS customer service representatives.

IRS staff have been inundated this year by taxpayer requests for assistance. There were 199 million calls in the first half of 2021. This is about five times the normal call volume.

Normally, it takes three to four months to train new individuals so they can properly assist taxpayers. Corbin stated, "We do anticipate that you will see better assistance and better service as those assisters and new hires get online."

The Texas Society of CPAs sent a letter to the IRS and noted there are still millions of pieces of unread mail in addition to the backlogged tax returns. It also pointed to a report on IRS service that claimed there was only a 3% answer rate on IRS Form 1040 taxpayer questions.

The Treasury Inspector General for Tax Administration reviewed the IRS staffing challenges in a September 7 report. It noted the IRS is 37% short of its goal of hiring 5,473 new personnel to process tax returns. With 2,590 open positions, the lack of staff to process returns has caused a substantial backlog. An estimated 2.6 million returns remain unprocessed due to mathematical errors or questions on the recovery rebate credit.

Over 1.9 million returns are also on hold due to pending questions. These returns have potential identity theft or refund fraud issues. Corbin indicated that the IRS plans to make substantial progress on clearing this backlog.


Debate Over $3.5 Trillion Bill

The House of Representatives continues to move forward with a $3.5 trillion reconciliation bill and a $550 billion infrastructure bill. Negotiations between the moderate and progressive members of the majority party have caused a slowdown in the progress of both bills.

House Speaker Nancy Pelosi originally intended to have all committee work completed by September 15, 2021. However, Pelosi stated, "Then there was an intervention, as you know, in the past week or 10 days, of saying we cannot go there." Her comment indicated concern among lawmakers about the $3.5 trillion cost of the plan.

House Ways and Means Committee Chair Richard Neal (D–MA) believes that the $2.2 trillion package of tax increases will be the key to moving forward with the larger bill. Neal stated on October 1, "What we put out in terms of revenue — the top rates — it is entirely sound policy. And I think that ought to be the basis as we go forward."

Because the Senate has 50 members from each party, passage in the Senate will require all 50 Democratic votes. Senator Joe Manchin (D–WV) has indicated that his top number for the spending portion of the bill is $1.5 trillion.

Manchin stated, "I am still at 1.5, guys, I have been at 1.5, and I want to make sure that people understand there is an awful lot of good. We can help a lot of people — children on the front end, seniors on the back end — a lot of good things."

House Progressive Caucus Chair Pramila Jayapal (D–WA) stated, "I feel very good about where we are and I feel very confident that we are going to be able to deliver both these things, but you are going to have to give us some time." She was referring both to the reconciliation bill and the bipartisan infrastructure bill.

Chairman Neal has moved a massive $2.2 trillion tax increase bill through the Ways and Means Committee. However, he indicated he continues to discuss the various tax increases with members of his party. If the spending limit is reduced, there will be changes in the tax increases.

Neal concluded, "I think that the argument that we are taking here should not be to downplay the achievement of what the committee put out in on revenue. And I think that the essential argument to remember here is, we paid for what we wanted to do."

Editor's Note: Your editor does not take a specific position on provisions of the reconciliation or tax bills. This information is offered as a service to our readers. Future newsletters will track the progress of this massive bill.


Chairman Neal Promotes SECURE Act 2.0

House Ways and Means Committee Chair Richard Neal (D–MA) continues to focus on retirement savings. He spoke at an online conference of the Insured Retirement Institute on September 28. Neal stated, "Now is the time to confront these issues head-on. The longer we wait, the worse the crisis will become and millions more Americans will find themselves in untenable circumstances in their later years."

On September 9, 2021, the Ways and Means Committee approved a comprehensive retirement bill. It requires businesses in existence for two years with six or more employees to automatically enroll staff in IRAs or 401(k) plans. Those businesses without an automatic retirement plan would pay an excise tax of $10 per day for the uncovered employees.

The automatic enrollment plan could substantially increase retirement savings. The American Retirement Association claims there will be $7 trillion in added retirement savings over the next decade and 62 million new retirement savers.

Chairman Neal is continuing to work with Ranking Member Kevin Brady (R–TX) to enact the Securing a Strong Retirement Act (SECURE 2.0). "These changes will do a lot to help American families prepare for a financially secure retirement," Neal stated.

Neal and Brady hope that there will be a vote on the House floor by the end of this year on the full bill. Neal noted, "I am always hesitant about saying how it is going to get through the House, but I can say this: It is going to get through."

Several provisions in the bill will increase saving. There are provisions to enhance 401(k) matching contributions, gradually increase the required minimum distribution (RMD) age to 75, index catch-up contributions and expand limits for IRAs.

AARP, the Insured Retirement Institute and the U.S. Chamber of Commerce have endorsed SECURE Act 2.0.

Editor's Note: SECURE Act 2.0 also permits a one–time rollover of $50,000 from an IRA to a charitable gift annuity. If the full bill passes, it is quite possible this provision may be effective by the end of 2021.


Applicable Federal Rate of 1.0% for October -- Rev. Rul. 2021-18; 2021-40 IRB 1 (15 Sep 2021)

The IRS has announced the Applicable Federal Rate (AFR) for October of 2021. The AFR under Section 7520 for the month of October is 1.0%. The rates for September of 1.0% or August of 1.2% also may be used. The highest AFR is beneficial for charitable deductions of remainder interests. The lowest AFR is best for lead trusts and life estate reserved agreements. With a gift annuity, if the annuitant desires greater tax-free payments the lowest AFR is preferable. During 2021, pooled income funds in existence less than three tax years must use a 2.2% deemed rate of return.



Published October 1, 2021
Previous Articles
Expanded Tax Benefits For 2021 Gifts