Leave a Legacy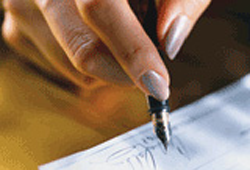 Transform lives, spread the Gospel, and help those in need by giving to CBN's worldwide mission. With some simple planning, you can continue sharing God's love through your estate. Here's what Jerry, a long-time CBN partner, wrote:

I first joined CBN's 700 Club when I was a teenager in 1973 and am now a Founders Club member. CBN has been such a blessing to me. I have found comfort and I have prospered through the teachings of Pat and his many guests.

I recently made CBN a beneficiary during my estate planning. The bequest was made easy using CBN's Planned Giving services. A CBN representative assisted me, and in just 1 day, the portion of my estate going to CBN was complete.

Of course, I plan on staying around a long time, but it's good to know my estate will still be doing the work of the Lord when I'm in heaven.

To receive a free Planning Guide to Wills and Trusts, along with additional information on how to manage your God-given resources, call CBN at (800) 333-2373, or e-mail us at PlannedGiving@CBN.org. Thank you!