Charitable Gift Annuity
A Charitable Gift Annuity ("CGA") is a gift you make to The Christian Broadcasting Network ("CBN") that can provide you with a secure source of fixed income payments for life, while also allowing you to spread the Good News of Jesus Christ through CBN's evangelism and humanitarian outreaches.
How does it work?
You make a gift of cash or stock to CBN. In exchange, CBN promises to pay one or two individuals you name (the annuitants), which could be you or others you name, a fixed amount for life. Once all annuitants have passed, CBN uses the remainder to support its ministries.
Charitable Gift Annuity
Stock or Cash
Gift Annuity
Donor
CBN

Rates for
One Life
AGE
RATE
60
4.9%
62
5.1%
65
5.4%
67
5.6%
70
5.9%
72
6.2%
75
6.6%
77
7.0%
80
7.6%
82
8.1%
85
8.7%
87
9.1%
90+
9.1%
Rates for
Two Lives
YOUNGER AGE
OLDER AGE
RATE
60
65
4.5%
60
70
4.6%
65
70
4.9%
65
75
5.1%
70
75
5.5%
70
80
5.7%
75
80
6.1%
75
85
6.3%
80
85
7.0%
80
90
7.3%
85
90
8.3%
85
95
8.5%
90
95
9.5%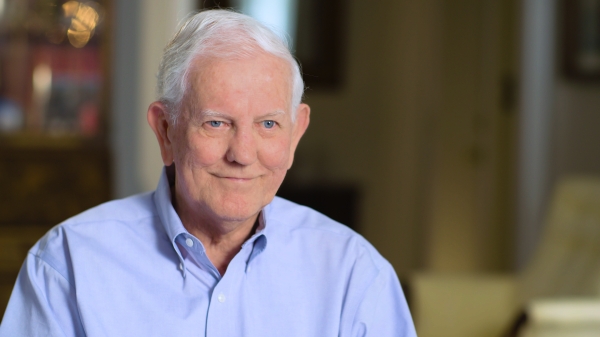 Hear Leonard Dawkins' CGA story with CBN
Potential Benefits
Ideal to supplement retirement income
Receive fixed income for life
Receive an income tax deduction in the year you establish the annuity
A portion of the annuity payment is typically tax free
Payments may be higher than your return on low-earning securities or cds
CGA Eligibility & Other Requirements
A minimum gift of $10,000 is required for a CGA in most states (may be higher in a few)

Payment may be made to a maximum of two beneficiaries

Annuitants must be at least 55 years of age when payments are commenced

CGAs may be funded with cash or stock
Get a calculation HERE
For a customized Charitable Gift Annuity illustration please CONTACT US
This communication does not constitute legal, tax or financial advice, which CBN does not provide. Please consult professional advisors concerning the legal, tax or financial consequences related to your charitable planning. A Charitable Gift Annuity is a simple contract between the donor(s) and The Christian Broadcasting Network, Inc. (CBN). It is initiated with the completion of an application. The act of establishing a Charitable Gift Annuity with CBN is not and should not be viewed as an investment. The regulation of Charitable Gift Annuities varies from state to state.